Rebecca Thistlethwaite
Director
Rebecca stepped into the Director role at NMPAN in 2019 after three years as the Program Manager. She has a master's degree in International Agricultural Development from the University of California - Davis and was formerly co-owner of TLC Ranch, a mid-scale organic pastured poultry and livestock enterprise in California. She is author of two books on farming- Farms With a Future: Creating and Growing a Sustainable Farm Business (2012) and The New Livestock Farmer: The Business of Raising and Selling Ethical Meat (2015) and provides business and marketing consulting for sustainable farms and food businesses. Rebecca has over 23 years working in agriculture in many different facets, from farmworker and farm owner to agricultural researcher, training beginning farmers, and policy advocacy. Rebecca lives in the Columbia River Gorge region of Oregon with her two children. When not running NMPAN, you will find her cooking, trail running, health coaching, or volunteering for local schools.
Email Rebecca at: thistler@oregonstate.edu


David Zarling
Program Manager
David Zarling is a career butcher with extensive boots-on-the-ground experience in humane handling and slaughter, whole animal fabrication and value-added processing, both as an operator and plant manager. Most recently, David has been traveling the country training small to mid-sized producers and processors to build and maintain profitable businesses while staying true to their values. He provides consulting services to processors, always looking through the lens of 'our people are our greatest asset'. He specializes in plant management training, food safety and operations program management, and new product development. David is currently the Director of Operations for Cured Processing in the North Cascades, a value-added meat processing facility focused on old-world techniques and modern manufacturing values, and the new half-time Program Manager for NMPAN.
Sarah Blacklin and Lee Menius
Sarah Blacklin is an NC Cooperative Extension educator and Program Director at NC Choices. Sarah has over 14 years of experience helping small farmers in NC maximize direct and wholesale marketing efforts to enhance profitability. Lee Menius is the Program Technical Coordinator for NC Choices. Having worked for NC Choices from 2007-2010 Lee recently rejoined the NC Choices team in October 2018 as technical coordinator where he works provides support to niche meat producers and processors in North Carolina. He also operates Wild Turkey Farms LLC producing pastured pork and other meats.
Email: sarah@ncchoices.com, lameniums@ncsu.edu
Dr. Jonathan Campbell
Jonathan Campbell is Extension Meat Specialist and Associate Professor at Pennsylvania State University. He works with small processors in the northeast U.S. His Ph.D. is from Iowa State University.
Email: jac69@psu.edu
Phone: (814) 867-2880.
Pork Rhyne Cureton
Pork Rhyne Cureton is an International Food Systems Expert and Local Meat Marketing Educator. He recently launched his own farm business consulting firm and sits on multiple boards of directors including EATBETA, NC Choices, and Southern SAWG. Rhyne is also a BBQ pitmaster, former pig farmer, and professional speaker.
Bruce Dunlop
Bruce Dunlop is a livestock producer and member of Island Grown Farmers Cooperative, in Washington state. He built the first USDA-inspected mobile slaughter unit for red meat species and has consulted on many others. Previously, he was a chemical engineer in the bio-ag and food industries. He farms on Lopez Island.
Email: bruce@lopezislandfarm.com
Phone: (360) 468-4620
Dr. Manny Encinias
Manny Encinias is an animal science professor at Mesalands Community College and formerly a NMSU Extension Beef Specialist for 15 years. He is a 4th generation cattle rancher and also has a cattle management consulting business. He raises and direct market grassfed cattle. Se habla español. Email: manny@cattlemanagementservices.com
Evan Gunthorp
Evan Gunthorp is the plant manager for the combined red meat/poultry processing plant (Brushy Prairie Packing) on Gunthorp Farms in La Grange, Indiana. This is a multi-generation, vertically-integrated farm that focuses on pastured chickens, pigs, ducks, and turkeys. Their USDA inspected plant processes between 20,000-40,000 lbs of product weekly and they distribute their products around Indiana, Illinois, and other nearby states. Email:
evan@gunthorpfarms.com
Dr. Lauren Gwin
Lauren Gwin co-founded NMPAN with Arion Thiboumery in 2007 and just recently stepped down as Director in June of 2019. Lauren is the Associate Director of Oregon State University's Center for Small Farms and Community Food Systems, Extension Food Systems Specialist, and an Associate Professor at OSU. Her extension and research focus on policy and regulations, small-scale meat and poultry processing, and distribution and marketing within local and regional food systems.
Email: lauren.gwin@oregonstate.edu
Jennifer Hashley
Jennifer Hashley is Director of the New Entry Sustainable Farming Project, a beginning farmer training program. In addition to running this farm incubator, she writes curriculum for specialty crop and livestock producers, manages a Mobile Poultry Processing Unit, and is co-founder of a pasture based livestock operation, Pete and Jen's Backyard Birds in Lincoln, MA with her husband, Pete and their son, Abraham.
Email: jennifer.hashley@tufts.edu
Matthew LeRoux
Ag. Marketing Consultant. Matt has nearly 20 years' experience serving farms through Cornell Cooperative Extension, non-profits, and consulting. Specializing in market strategy, Matt works with a diverse mix of produce and livestock farmers and food businesses. Career highlights include developing the Marketing Channel Assessment Tool, the Ithaca Meat Locker, MeatSuite.com and the Cornell Meat Price & Yield Calculator.
Email: mnl28@cornell.edu
Nick McCann
Nick McCann formerly worked as a value chain specialist for Michigan State University and an Extensionist for Iowa State University. He is co-founder of Mission Meats, a socially-conscious grassfed meat snack stick company. Nick's email is:
nick@missionmeats.co
Francisco Najar-Villarreal
Francisco is a PhD candidate in Meat Science at Kansas State University and founder of the MeatsPad Podcast. Francisco began his M.S. program with the Meat Science group at Kansas State University in January 2016. Upon the completion of his M.S., he decided to pursue a Ph.D. in Meat Science at Kansas State University. His desire is to help the meat industry move forward by sharing knowledge that can be accessible to the entire meat industry.Francisco is originally from Mexico and received his B.S. in Food Engineering from Universidad Autonoma de Nuevo Leon. Se habla español. Email: fnajar@ksu.edu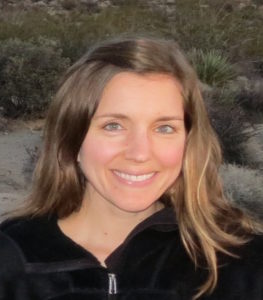 Kathryn Quanbeck
Kathryn Quanbeck is the Director of Business Development for Carman Ranch, a grassfed beef and pastured meats business in the Pacific Northwest. Kathryn was formerly the Program Manager for NMPAN and before that, a livestock economist at the USDA. She has a masters in Agricultural Economics from UC-Davis.
Email: kathryn@carmanranch.com
Arion Thiboumery
Arion Thiboumery, PhD, was most recently the General manager of Vermont Packinghouse, a medium-small meat processor in Vermont. Before that he was VP at Lorentz Meats in Minnesota. He received his doctorate from Iowa State University in Sustainable Agriculture and Meat Science. Arion co-founded the Niche Meat Processor Assistance Network.
Email: arion@ar-ion.net